For U create my inmost being & U knitted me in my mothers womb
I am fearfully & wonderfully make
Legacy goes on -
I thank God for this wonderful chance to be able to witness this wonderful legacy
my buddy had this ride for concourse de elegant
an elegantly and precision engineered make
well designed
well endured and lasted half a century
none other the HUMBER ... a ride in the 50's
carefully and meticulously preserved
A collector Master piece
I remember an olden story, if a man found treasure beneath the land, he will sold off all he has & trade for this piece
my heart challenge me
presenting to you
the legacy of this family
this was the ride my buddy's mum used to drive to work, back in the 50's
This ride bring back lot of fond memories, where his wonderful dad drove him & siblings around, safety & comfortably to school as he recalls.
but as he grows up & parents get old.....soon this ride has been neglected...bla bla bla
I am not here to bore you....
but my buddy shared his moments Renaissance with me...the ride was kept aside and eventually broke down, in those years he was studying overseas, upon returning home, he ask for the family Legacy, none other than this ride, as his sister was driving, somehow the car ended up lying in the workshop for almost a decade. My buddy heart cries out to see this degenerating & he has spent countless hours, money to rebuild this family ride. eg...front grilled was damaged by some careless driver reversing on it, other smaller parts like body chrome parts, passenger door panel ashtray were purchased online from UK (some old garage), the bosch spots light was pick up at an antique auction , For the last decade this car underwent tremendous restoration work .....
i have delayed in detailing this for a year.... Thank God, the big bang struck me.... as his persistence pay off... My hearts melts upon hearing this wonder family legacy...
arrangement being make, and date set. Finally car delivered for detail preparing for concourse de elegant, in a classic cars meeting at Port Dickson.
10 years had not being detail (wax too)
my emotions flushes through out this detail - can help but this legacy clinging on my mind
Swirls - some paint defects accumulated over the past decade
but you dont see it without proper lighting
more
The wonderful part of it ...is that i am fortunate to receive some Test Lab products from Doc G of Optimum USA.
another innovative inventions
presenting to you
first in Malaysia - Optimum double sided Wool pad & Polishing pad
another state of arts by Doc G
A polishing pad design to compliments Optimum Hyper spray polish - and the 1 pad polishing & finishing
now work begins - with clay
lube with my alien's juice
some melted rubber stains on the left side front 1/4 panel
Magic portion
wipe off & rinse off & walk away
++++++++++++++++++++++++++++++++++++++++++++++++++ ++++++++++++++++
Moving to paint correction
I am very blessed - to be received some lab test product from Doc G, Optimum USA
another innovative product by Doc G,
optimum double sided pad & double sided wool - freshly flown at the right time for this detail
moving to paint issue - some minor paint pigmentations & undefined paint (paint with no clarity or definitions)
more swirls accumulated over the past decade
the most wonderful part of the innovation is - there is only 2 steps polish and finish
1st with wool & then foam pad
unlike my last detail & all the other - cut with wool, the continue with cutting pad, then polishing pad & finishing pad...and see for yourself
1st Optimum single sided pad
it is always good to prime the pad for the 1st time usage (none other with my alien juice)
close up
ta da with Flex 3401 state of art Polish Machine
a 50/50% comparison
how to corner a swirl?
by pushing them to the corners by polishing
Now, test begun with Lap test product
before
ta da
i am so fortunate to be able to test out this product, AREA 51 - top secret
before
after
ta da
moving on with Double side wool & finish off with double side pad with My rotary (OHPC + OHC) Simply amazing results
before
what an effortless correction
before
after
from this
to this
remember before
now
at first hardly i could believe that this work- after all my years of polishing, how can u finish cutting thi9s level of paint by just another passes of polishing - hologram free even with rotary
wow such an amazing - 2 product finish (saves lots of time & effort)
never a time paint correction make so easy & effortless - amazing technology evolves - congrats to Doc G -
++++++++++++++++++++++++++++++++++++++++++++++++++ +++++++++++++++++
my emotions rushes to see where it should belong to
elegantly detail
paint being redefine again
smiles again - the depth & reflection
family legacy must goes on
Humber truly ready for concourse de elegant
this old lads once again looks wet & sexy again
ladies and gentleman - specially dedicating to my buddy - the family Legacy
reminds me of the cars
be my guest
elegantly yours
carefully restored
all thanks goes to Doc G & his space age technology products
thank you for sharing your renaissance moments with me.....thank you for allowing me to share with all my buddies here .....thank you for viewing yet another detailing adventure
To all my readers & friends - i want to thank you from my heart for all your kind words
Administrator
Location: Trabuco Canyon, CA
Re: Legacy - tribute to Humber by KC's
---
KC, this is just awesome in so many ways - the story of your friend's family legacy, the coolness of the car itself, your wonderful work to bring it back to its former glory, and the write up itself. A treat all around!
__________________
Michael Stoops
Internet Technical Specialist
Meguiar's Inc.
(800) 854-8073 xt 3875
mstoops@meguiars.co



Re: Family Legacy - 5 decade journey

---

Great work and a car i would love to own... fantastic...

It was a local lad that created the company...

Same txt but with some pics here...

Frameset2

Brief history of humber

Thomas humber was born in Sheffield in 1841. When he reached the age of five his parents brought him to kingston upon hull, where he was educated at Salthouse lane school in the city. After leving school, he gained employment with a local Blacksmith, Mr William Campion, who in 1867 brought back from Paris a simple bicycle with the pedals acting directly on the front wheel. Thomas thought that this could be improved upon, and in 1868 invented the firsty 'safety' bicycle ever produced. Demand was great, and due to the success of the bicycle, Thomas Humber moved to a new factory at Beeston near Nottingham. By 1900 Humber Ltd was one of the largest bicycle firms in Britain. With profits from his bicycle industry, Thomas looked to the future, and in 1896 he was developing a small 3hp engine attached to his bicycle frames, which was to make Humber the first motor cycle producer in Britain. Also in 1896 Thomas started to assemble his first proto-type automobiles in newly constructed premises in Coventry, which resulted in a production of nine vehicles for the Stanlet cycle show in London, which gave Humber the honour of being the first maker of series production cars in England. By 1910 Humber had built up a reputation of reliability and endurance, which at the time made it the third most popular car to be bought in Britian. (only surpassed by Ford and Wolseley). As early as 1909, Humber had opened an aircraft department making 50 Bleriot type monoplanes. In 1910 the world's first air-mail service was operated in India by a Humber aeroplane, and in world war I they assembled aircraft for Avro. After WWI Humber entered their motor cars in early races, competitions, and tourist trophies, having numerous successes and enforcing the view of the public, of the reliability and endurance of Humber. By the 1920's and 30's Humber had established itself as a motor car manufacturer of the highest quality, with expensive coachwork and interiors that only the rich could afford, and a highly envious reputation which attracted the attention of two brothers, Reginald & William Rootes, who already owned Hillman and Commer. In 1932 the Rootes brothers took controlling interest of Humber, and also at the time, the firm of London coach-builders, Thrupp & Maberley. Thrupp & Maberley were also highly respected in the coach-building world with their history going back to 1760.

The pre-war years were good to Humber, as customers valued the Humber's consistent quality and elegance. It was at this time that King George VI ordered his first Humber car in 1935. At the outbreak of WW2 Humbers factories virtually ceased producing motor cars to help with the war effort. Two thirds of all wartime aircraft engines were assembled at the Humber development the worlds first 'Land Rover' type utility, with four wheel drive and heavy duty tyres. These proved themselves to be invaluable with every aspect of the armed forces, and Humber developed this idea into their armoured vehicles used in WW2.

The only motor cars produced were staff cars for the armed forces chief officers, the most famous being ' Old Faithful' which was General Montgomerys personal transport, and can still be seen today at the Museum of Army Transport in Beverly.

After the war was won (with a great deal of help from Humber) Humber again concentrated their production on high quality touring saloons and limousines. The reliability and quality of their cars had proved themselves time and time again, and it was at this time that the British Government awarded the contract to Humber to supply all their Embassy's and consulates worldwide.

The armed forces continued to use Humber motor cars as did the civil service. Every Prime MInister of the day would be seen getting out of a Humber at 10 Downing street, culminating in an order for 47 Humbers to be supplied new to HRH King George VI for all the state and commonwealth Royal tours. The 50's and 60's were indeed good years for Humber, but with the aftermath of the Suez crisis and rise in world oil prices, Humber failed to keep up with their competitors in a very financial market, and neglected to upgrade their dated production lines with their more modern rivals, preferring still to make their cars mostly by hand. Lack of investment lead to the American car company, Chrysler, taking over the controlling interest of Humber in 1967, which was to bring an end to one of the world's finest and historic motor cars ever to be seen. At the time the dreams of a young blacksmith called Thomas Humber also came to an end, and it was also to be the ens of an era.






Location: Des Moines, Iowa




Re: Family Legacy - 5 decade journey

---

Nice one KC - I have been looking forward to seeing a new post from you for a while now.

__________________

Club Flex

3401

/

PE14-2-150
-Bill
Senior Member




Location: Des Moines, Iowa




Re: Family Legacy - 5 decade journey

---

Quote:

Originally Posted by

kc's

Hi LegacyGT

what a coincident - my title your name....

another flex owner too

Thank you so much for your kind words, I am still recovering from my elbow, had a ligament tear,

thank you for your kind encouragement ya

Very cool indeed. I hope you recovery quickly, that elbow injury does not sound like fun.

The Flex is an amazing machine, I love them! I am trying to learn to master the rotary as skillfully as you have.

Question about your use of the Flex 3401 on this detail - I was not clear on which step you used it on, or if it was just on the test spot. Did you follow up the wool/rotary with foam on the 3401? Later in your writeup it sounded like you did the entire car with just the rotary.

Thanks!

__________________

Club Flex

3401

/

PE14-2-150
-Bill
Senior Member

Join Date: Nov 2010

Location: Charlotte N.C.

Posts: 1,039

Re: Family Legacy - 5 decade journey

---

Kc Yet another awsome job! A very cool piece of history in the automobile industry!
A great write up!

Its always nice to here from you on the forum!

Hope you are recovering well from the injury and you have been in my prayers.

no TaDa? did I miss it?

Great Job Kc! Loved it!
Re: Family Legacy - 5 decade journey
---
amazing. what a lovely thing you've done by giving this piece of automotive history the royal treatment.
| | | | |
| --- | --- | --- | --- |
| | Junior Member | | |
---
Nice job K.C. I always enjoy your write-ups
__________________
John 3:16 ~ For God, so loved the world that he gave his only Son, so that anyone who believes in him, will not perish but have eternal life
...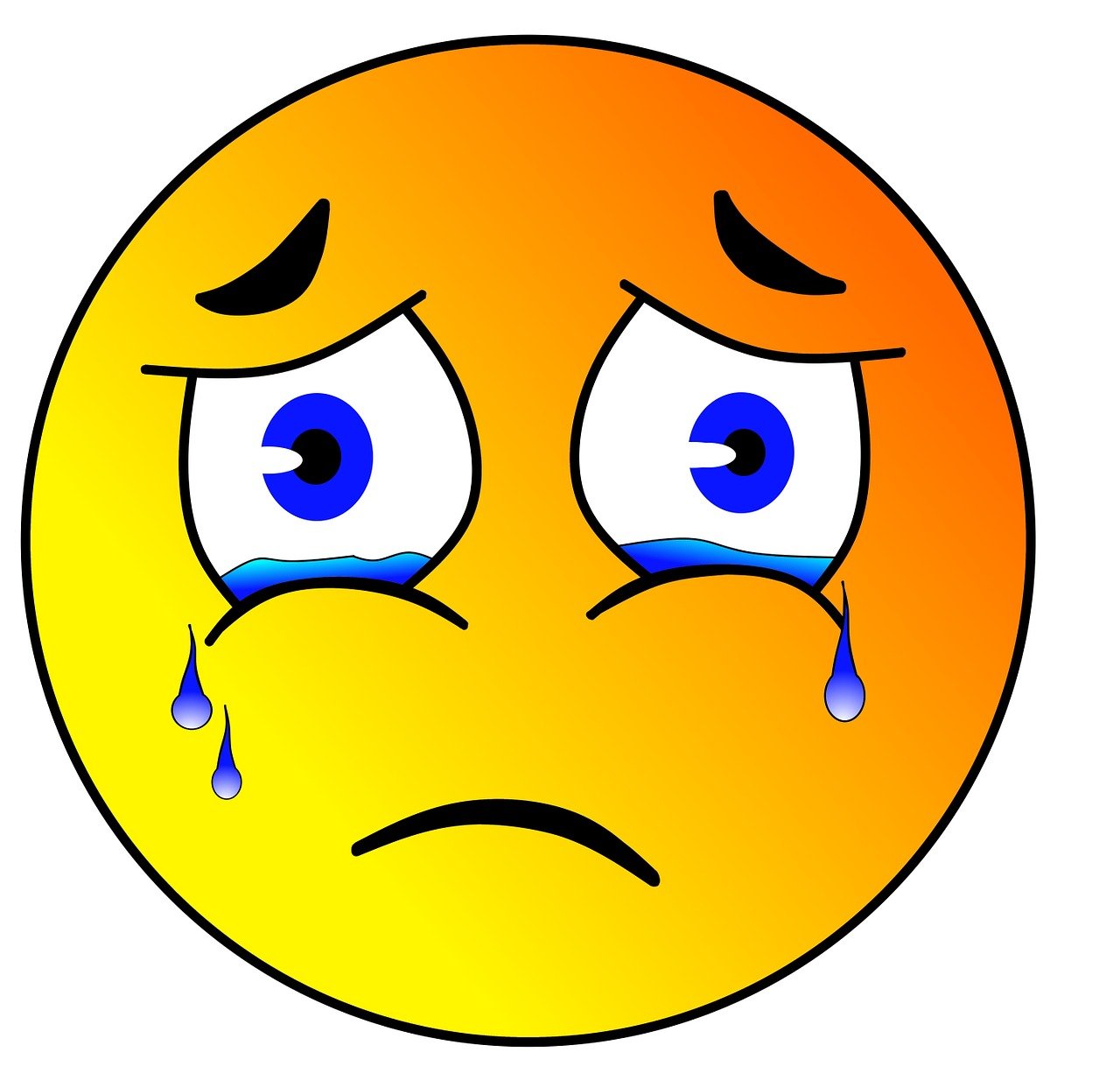 Re: Humber the Family Legacy - half a century journey
Nice work. And a great story.


pc


SIDetailing
---
Simply amazing. You brought the car back to its youth
__________________
Michael Quesada

"Success is not the key to happiness.
Happiness is the key to success.
If you love what you are doing,
you will be successful."
- Albert Schweitzer
---
Lovely work matey,
Mr.
Location: Brooklyn New York
Re: Legacy - tribute to Humber by KC's
---
Beautifully restored, KC.
It would be a shame to leave that beauty in such bad shape. They couldn't have chosen a better person for the job.
The Humber turns heads on the streets again.
Mr Sparkle
Location: Sydney, Australia
Re: Legacy - tribute to Humber by KC's
---
Great work and awesome write up KC!
Single stage paint I assume?
Innovative Detailing
Location: Orange County California & LHC Arizona
Re: Legacy - tribute to Humber by KC's
---
KC, very nicely done detail job on a classic and rare car....... and a great write up!
knows enough to be dangerous
Location: Middletown, OH
Re: Legacy - tribute to Humber by KC's
---
Great work! I'm sure your friends family was really happy with what you did with the car.
__________________
Fergy-
You're only as