For U create my inmost being & U knitted me in my mothers womb
I am fearfully & wonderfully make
Definitely a BMW event...




i was invited to equip & and train the owner how to care for their own ride & on the spot with rotary hands on (on case study)



KC demonstrating correction and polishing with Optimum Hyper Compound/ Optimum Hyper Polish with Optimum Double Sided Wool and Optimum Double Sided Foam pad.



STOP THE CYCLE



all begin from, minimizing the damage

imagine, we park under the convenience of shade - beneath a tree - we are bound to have the threat of Tree Saps & birds dropping
pls witness this -





over night
hard to remove OPC is the best to remove - as the polymer agitate & instant you can rinse off



ta ta clear coat




the issue here is immediate respond & minimized the damage (propose u to keep a bottle of ONR QD (quik detailer) to remove these threat

when you sent yr car to be wash, the road side fella will scup their heart of it.....
till






inorder to remove these (Bro Jarance pls post- all your beautiful pic ya)

a deeper paint leveling is required



ONR as lube (Abalone Mikra 2000 grit sand paper)




polish off with OPT Hyper Compound & Optimum double wool pad


finish off with optimum Hyper Polish with optimum foam pad



ta da



Admiring the results....



A couple of members molesting the ride after detailing...




inspection done by many judges...




++++++++++++++++++++++++++++++++++++++++++++++++++++++++++++++++++++++++++++++++ ++


hey there!!!!!



show me yr license!!!!



I need to inspect yr car



leather seats ok

door


very thick, safety first


interior is well maintained




engine stock standard



paint work still ok



and the officer confiscated at last




thank you for tuning in yet another detailing adventures


this definitely need onr wash

remember you can stop that cycle & pls STOP THE CYCLE

pls be reminded to be extra careful when u park under neath a tree


have fun & drive safely
some pics I took during the clinic. Left early as little ones cannot take the heat and got restless. Hehe

the cars that came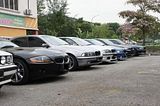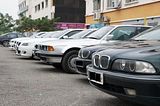 gotong royong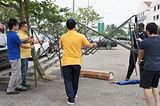 OMG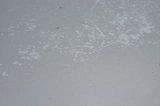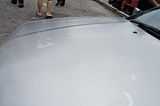 subject being prepped and cleaned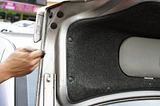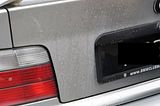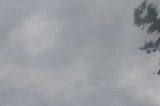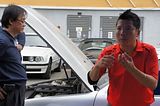 the result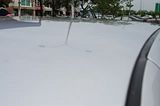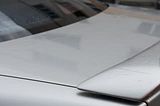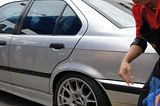 diagnostics on the side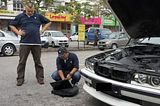 diesel burner....