FREE!!! Hands on detailing session!!! Come and learn more about detailing.
My friend is organizing a detailing session/demo for me at Ampang Park Automotive week
Come and participate this hands on detailing session.
Some hardcore detailing gurus and other detailing professionals will also be there to help out and answer any of your detailing questions.
All sorts of detailing machines and products will be available for anyone to try out.
Want to find out how to use a rotary buffer?
Want to try out a Makita 9227C?
Want to see if a ROB is sufficient to meet your needs?
What is a rinse-less car wash?
Want to try out the many, many, many professional and consumer detailing products?
Come drop by to find out for yourself!!! how to detail yr car back to show room condition
Date : 20 MAR 2010
Time : 2 pm
Venue : Ampang Park Shopping complex....Jalan Ampang...opp hotel NIKKO
Look forward to seeing you there
some pic of the clinic
FREE ??????WHO COULD BELIEVE IT???????
Here is some pics to share with u
a rare autin pickup
up & coming Malaysian F1 drivers...training prog 1
Theory session...prensented by mr Fish bonez....aka the young legendary master.....with great experience & vast experementing knowledge
http://wetshinedetailing.blogspot.com
live demo
before & after correction
this is how u can drive a new car without paying new instalment
FREE HAND ON
practical lesson
enthusiast fm HK
1st on Rotary doing correctional work
another Hard cord enthusiast...on ROB
taking out his arsenal to correct some of the paint issue
many hand help the job
master Hitachi at meditation...eh...careful correctional work
ta da.......
another hard core enthusiast
on sealant application
some pics after...will be posting the b4 pics..soon
many thanks to Ampang park management & Aivent event organiser
for this allowing us to make this detailing awareness in the PUBLIC.....
Thanks to all who came from this forum...hope u had a real good time as much as us
Lastly to Seech, Fish bonez, Hitachi, Jordan for all yr wonderful support & help...otherwise i would not have done it
Its a good contribution to our society.....people are educated & aware of car care...now
thanks for viewing again
---
from mr Seech
Some more pics from the event... hope those that made it there had a good time trying out all the stuff.
KC kicking things off.
Fishbonez from
wetshinedetailing.blogspot.com
explaining the theory behind detailing.
50/50 demo on stage.
KC conducting an auction for his used 'good morning' towel....
ONR 50/50 Demo.
Finishing off the demo car after a long day.
Some shots after completing the detail.
Plenty of other pics of the event. Will post them up on my blog.
Official Member
Member No.: 21
Join Date: Dec 2004
Location: Klg, PD, Jimah, TgB
some pics depicted from BMW forum
Went to Ampang Park to see the sifu (KC) at work after hearing so much about it.
My first impression is why this crazy guy is sharing the secret of detailing. Why not keep to himself and make money out of it. It just like the show at AXN where the masked magician shows all the secret in magic and potong stim for all of us.
Well after hearing the presentation and demo by his group of friends, I am convince that they are genuine in sharing their ideas and experience. Kudo to you guys..
Here is the where the presentation is: Ampang Park.
The sponsore?
The Sifu KC giving his introduction
Sifu No.2 (Kenneth) giving the presentation on why our car dont shine.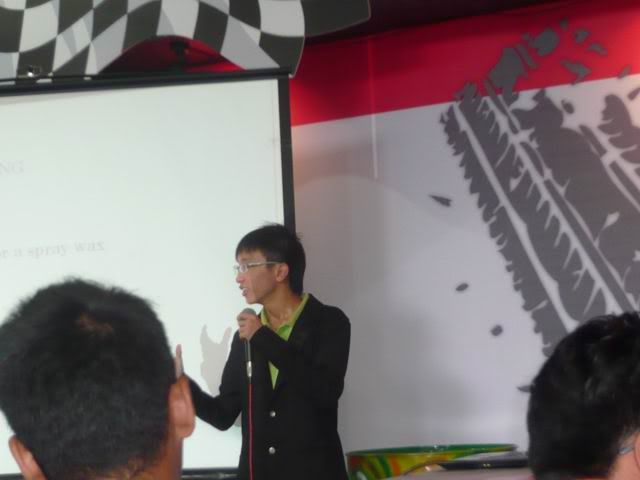 A 50/50 quick demo on a RM20 boot panel.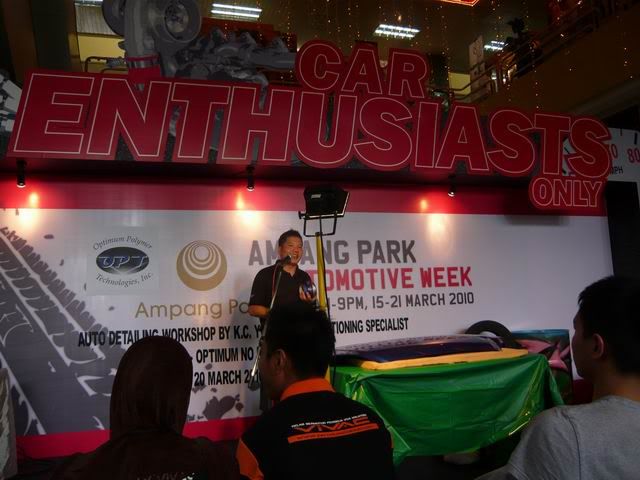 Yup this is how you do IT.. rotary all the way.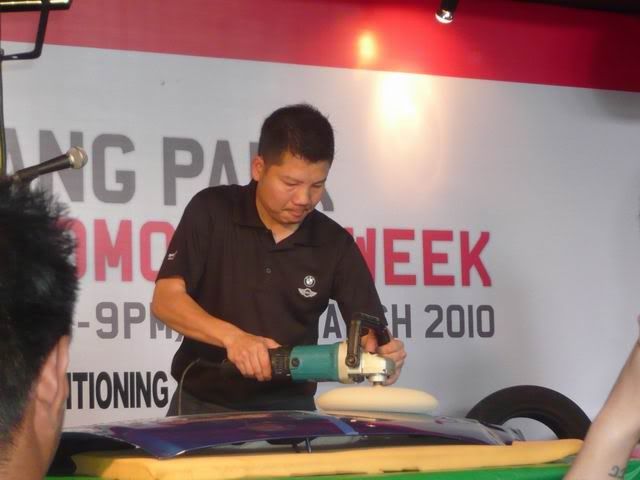 mmmm.. before and after..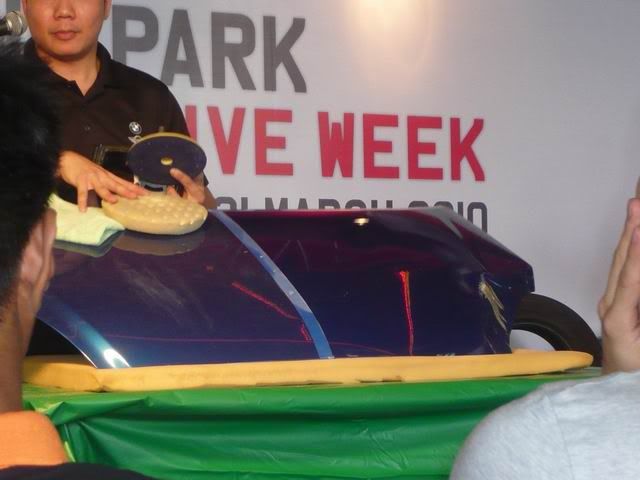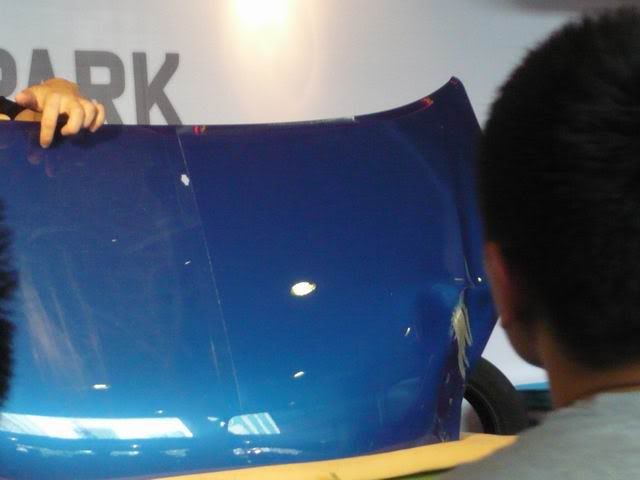 Magic show preparing.. oops, I means Detailing.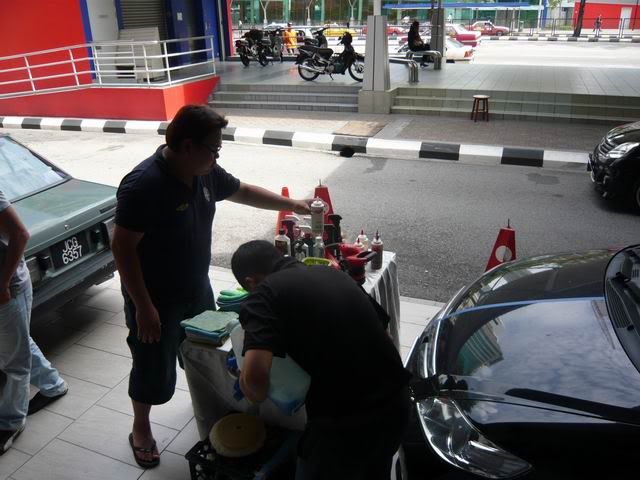 Snake oil??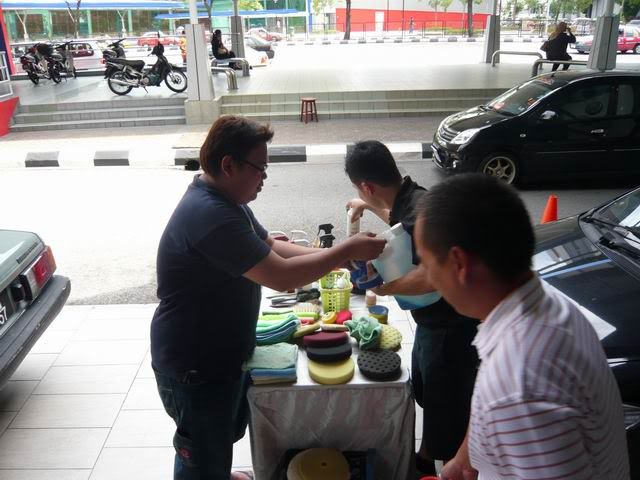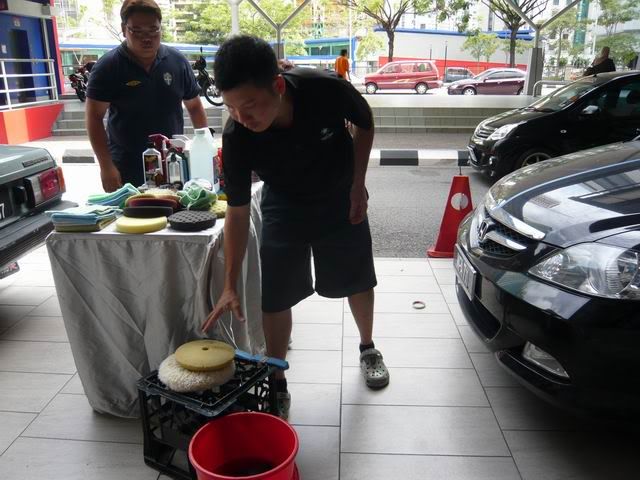 No lar.. It "No Rinse - Wash and Shine", Meguair's, Osren and Auto Glyms and Coca-cola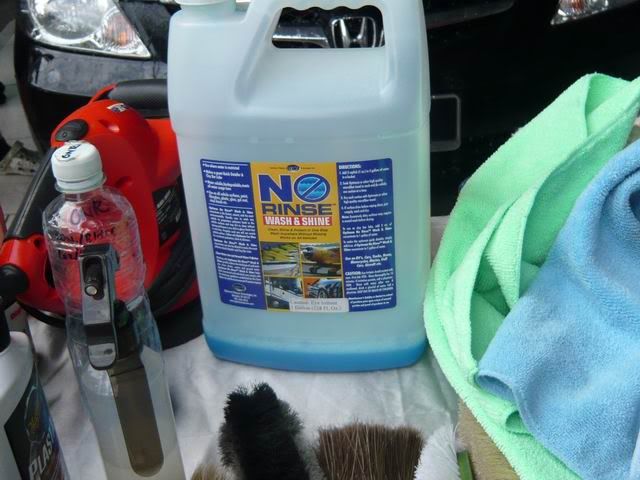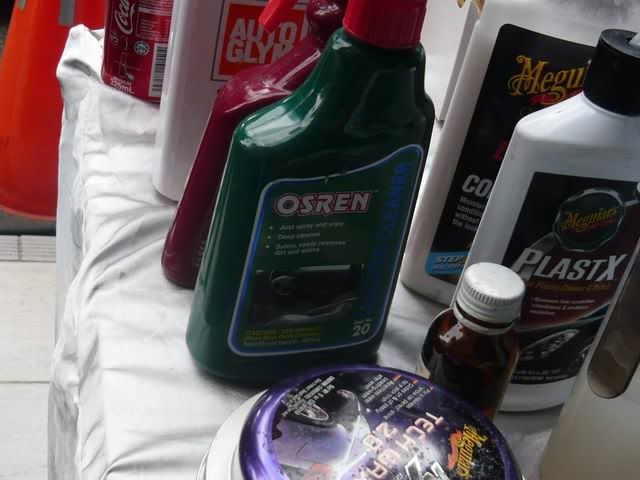 ps.. Impress with No Rinse demo. Now dry weather so can use 2 pails of water to wash car.. Jimatkan Air.
The demo car. Black kaler somemore!!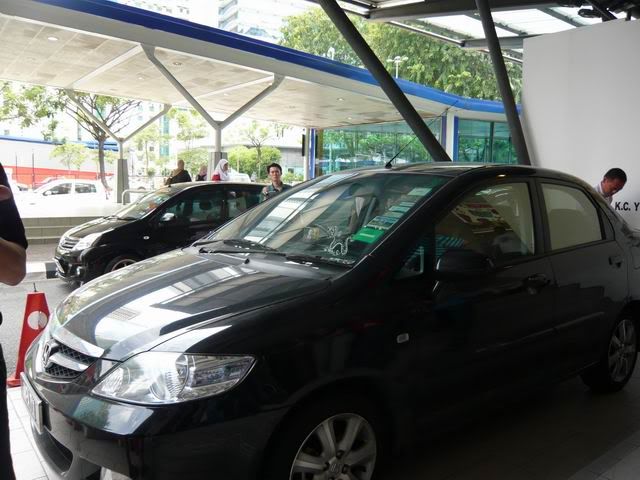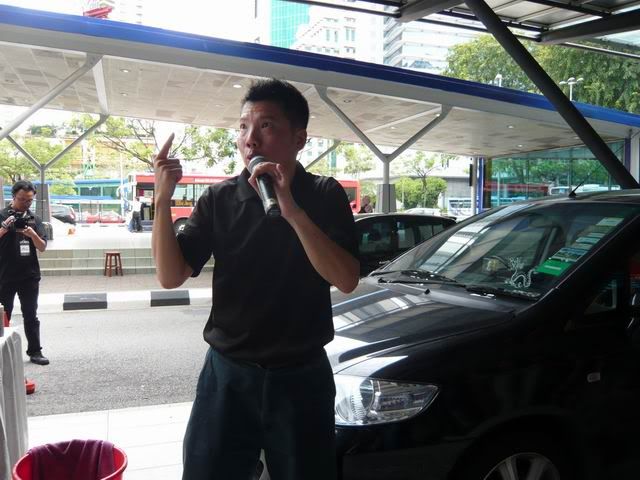 The magic show starts.. Yes, we are going to saw the car into half... LOL
No lar.. Just joking.. Polishing and cutting the clear coat to remove swirl marks.
Ahhhs.. before and after.
Checks under the spot light. It magic.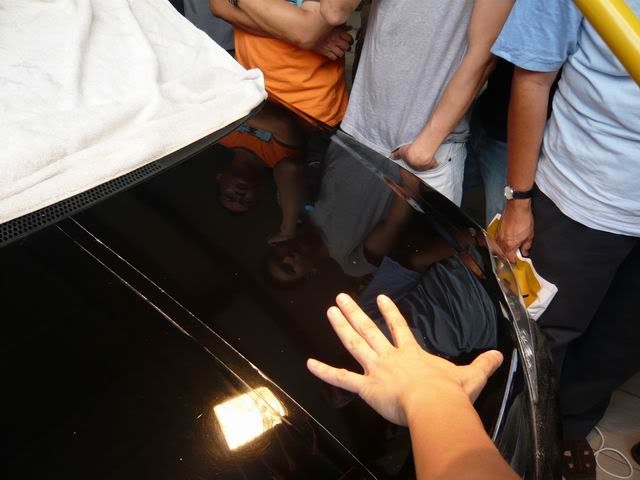 ---
Last edited by jarance; 03-22-2010 at

03:18 PM

.
leaving u with these sweet memories
thanks guys for your constant support & encouragement
thanking all my viewer & blog followers & detailers across the globe for viewing yet another detailing adventure